Warmer days are finally back and vacation time is fast approaching. Many of you will be heading to Europe. Here are a few of Europe's most attractive destinations that you really ought to consider.
Croatia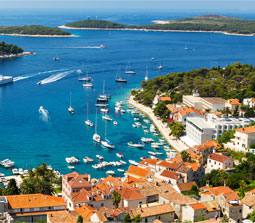 Relatively unknown to Canadians, this crescent-shaped country bordering the Adriatic Sea offers many affordably priced pleasures: lush green landscapes, magnificent beaches, ancient and medieval cities, small picturesque islands, lively nightlife, etc. And with its long history of ecotourism camping, Croatia is the ideal place to pitch a tent. Its warm and pleasant climate is perfect for relaxing or exploring.
---
Siena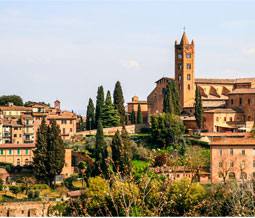 Located in the Italian region of Tuscany, this magnificent city is home to many Gothic architecture masterpieces. Siena is the setting of the famous palio horse race where neighbourhoods – or 'contrade' – are represented by jockeys riding bareback. This traditional summer event takes place twice each year, on July 2 and August 16, in Siena's central piazza. A magnificent parade precedes the race.
---
Berlin
All summer long, Germany's capital city puts on numerous cultural events: sand sculptures in June, outdoor concerts in July, beer festivals in August, etc. Berlin is a party town! Its Museum Island, designated a UNESCO world heritage site, features five internationally-renowned museums. The city also boasts many urban greenspaces, providing an ideal place to relax between activities.
---
Iceland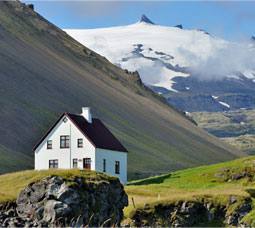 Summer is the perfect season to visit Iceland, which is located at the edge of the Arctic Circle. The snow melts and gives way to a breathtaking landscape of contrasts, featuring fjords, cliffs and colourful flora. From mid-June to mid-July, the midnight sun illuminates everything without ever really setting. The rugged beauty of this island country is sure to amaze you. And don't forget your swimsuit. Although the weather is unpredictable, you won't want to miss swimming in the hot springs, lakes and volcanic lagoons—a truly unique experience. Now that Iceland's national airline provides direct flights from Montreal and Toronto, it's easier than ever to visit this intriguing land.
Vacations are all about unwinding and recharging your batteries. Be a free spirit, but don't let anything cast a shadow on your trip. Think about getting comprehensive coverage such as Blue Cross' Summertime Blue travel insurance plan, an insurance policy that covers all your summertime travel plans, no matter the duration or destination. Have a good trip!