No one likes going through customs, but there are ways to make it easier. You nervously reread your declaration form, feeling slightly confused, while a dozen people crowd around and all you can think of is getting home as soon as possible. To avoid unpleasant surprises you need to know what you have to declare.
Before you pack!
If you got carried away and bought a little too much, you'll have to face up to the unfortunate facts: there are limits to what and how much you can bring into Canada: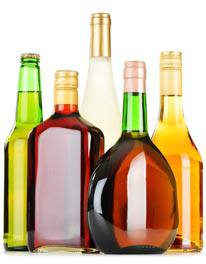 • Goods with a value of:
- C$200, including alcohol and tobacco, for a 24-hour stay
- C$800, including alcohol and tobacco, for a stay of over 48 hours
• Alcohol – One of the following:
- 1.5 L of wine (two 750 ml bottles)
- 1.14 L of spirits (one large bottle)
- 8.5 L of beer (around 24 355 ml cans)
• Tobacco – All of the following:
- 200 cigarettes
- 50 cigars
- 200 g manufactured tobacco
- 200 tobacco sticks
There's nothing worse than watching items you've purchased being thrown away. To find out more about exemption limits and duty to be paid if you go over, refer to the Canada Border Services Agency (CBSA) website.
Formalities
Make sure you have all the necessary travel document. Remember that there are restrictions on foods, plants and other items and don't forget to declare the following:
Any item purchased or received – gifts, prizes, awards – even if you have shipped them home
Duty-free purchases that are still in your possession
Repairs or modifications made to your vehicle, if applicable
All food, fruits and vegetables, plants, animals, and related products
When in doubt, declare everything, and then discuss matters with the border services agent.
Duty
If the value of the goods you're bringing back to Canada exceeds your exemptions, you'll have to pay duty on the excess amount. GST, PST, and HST are charged as well. An agent will help you determine what you owe, and it can also be helpful to use the CBSA Duty and Taxes Estimator.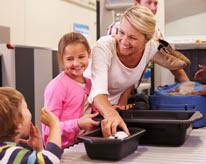 Good to know
If you bring a snack on your flight, eat it all or prepare to declare what's left in your bag upon arrival.
All cash in excess of C$10,000 in your possession must be declared.
Canadian customs will confiscate restricted items, and they can alert the RCMP, who may choose to investigate.
If you leave the country for less than 24 hours to do some shopping, you are not eligible for an exemption.
Young children are also eligible for an exemption, but only on products for their use.
Welcome home!
To ensure your return is a happy one, follow the rules. Adopting the right attitude will help make going through customs a faster and smoother experience. Finally, if any of your bags fail to make it to their destination as planned, you'll be glad your travel coverage includes baggage insurance. Welcome home!