For many people, camping is a chance to get away from the hustle and bustle of city life, relax, admire new landscapes, and socialize in a quiet natural setting.
If you enjoy the wilderness and spending time with friends outdoors, the tips below will help ensure you have a great experience. Once you've planned everything, all that's left to do is take it easy!
Choose your location and equipment carefully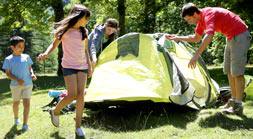 Opt for the camping setup that suits you by taking into account the following:
Size: Bigger means more maintenance. You're on vacation, so keep your responsibilities to a minimum. If you're traveling frequently from place to place, choose a compact but comfortable tent or camping trailer.
Campsite: Set up camp so you can enjoy both shade and sun. Avoid windy locations and look for a nice view. If possible, visit the site in advance and take notes or view the opinions other campers have posted on the Internet.
Comfort: Make yourself at home. Put up colourful decorations and string lights. Leave plenty of free time in your schedule. At night, slip a bottle of hot or ice water under your covers, depending on the temperature
Plan your day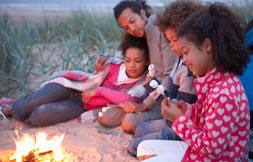 To liven up your day and help you relax, make your own campground rituals:
Have a cup of coffee under the trees
Do your morning exercises on the beach
Take an after-dinner stroll
Gather around the campfire in the evening
Plan special activities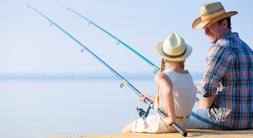 Plan fun yet simple activities that help you unwind. Archery, fishing, berry picking, windsurfing… your time may be limited, but the possibilities are endless!
Be engaged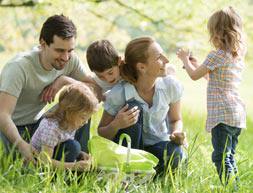 The psychological benefits of sharing and communicating with others are well known, so get in there and get involved!
Put away your phones and tablets. Set time limits for device use that everyone respects.
Spend time with your loved ones, if only to chat with your feet in the water or tidy up around the campsite.
Take on the challenge of preparing special meals, despite space limitations and minimal cooking gear.
Play board games with the kids.
Join in group activities and attend festivals. Participate wholeheartedly and you'll be sure to have a good time.
Foster discovery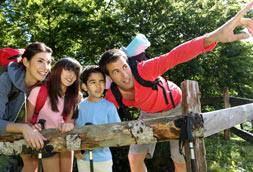 Use your vacation time to try playing lawn bowling or throwing horseshoes. Try your hand at guitar or explore new routes to see where they lead. If you're feeling adventurous, set your sights on a destination that's even further from home. From one campground to the next, a whole world awaits. It's simple!
Safety first
Get away from it all, but be careful. Follow all safety instructions, whether you are in the water, on a boat, near the grill, or on the road.
Travel with peace of mind with Summertime Blue from Blue Cross, which protects you all summer long at an affordable price no matter how long your stay.