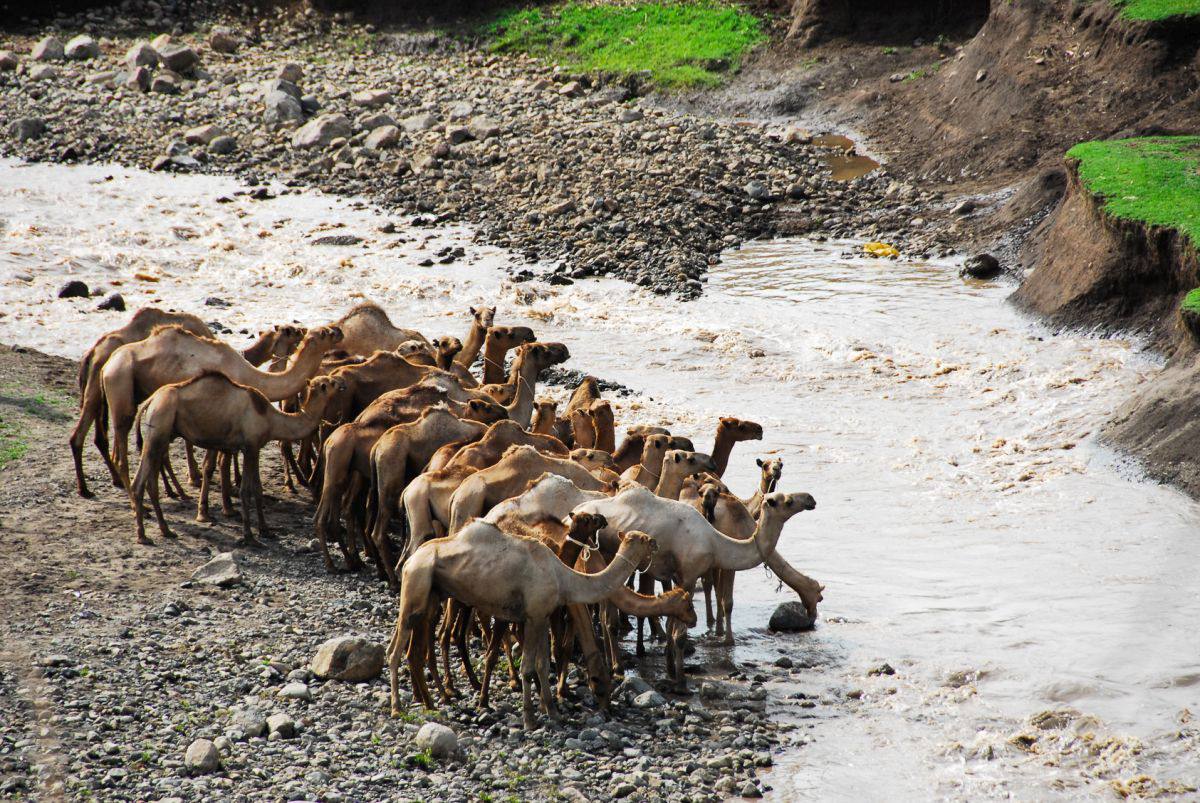 Eritrea
Considered to be a hidden gem, Eritrea has fallen off as a tourist destination in recent years due to conflict with Ethiopia. With an extensive coastline along the Red Sea, directly across from Yemen and Saudi Arabia, Eritrea provides travellers with a prime opportunity for water activities and is a place that is not overrun by tourists.
This multi-ethnic nation is known for its colonial architecture, archeological sites and natural wonders that you can explore in their original state. If you plan to explore, do so with the peace of mind in knowing that you have full travel insurance coverage to fall back on should you need travel assistance during your trip.
Travel tips for Eritrea
Canadians are required to have a passport that is valid for at least six months after their departure date. Officials, tourists and business people, as well as in-transit travellers, are required to have a visa to enter the country. There is a departure tax, which may be paid in local currency or in US dollars.
Crime, demonstrations and the country's tension with its bordering countries can pose a risk to your safety and well-being. It's recommended that you avoid travelling at night, and be aware that piracy is a potential threat if you are travelling on water.
You must have a local driver's licence to drive, and you can get one by showing your Canadian driver's licence or an international driving permit. Photographing government or military buildings is prohibited. Dress conservatively and behave discreetly, and respect all local and religious customs.
The country's currency is the Eritrean nakfa (ERN), and all transactions must be made in this currency. You can exchange foreign currency at local banks. Most establishments do not accept credit cards.
The best time of the year to visit is from October to March. The country is located in an earthquake and volcanic zone, so pay attention to local weather forecasts and contact the Canadian consulate if an emergency situation occurs.
Top places to visit in Eritrea
During your time in Eritrea, consider adding the following destinations to your travel itinerary: Gulf of Zula, known for its hot springs; the Danakil Depression; Dahlak Marine National Park, a perfect place for scuba diving and exploring more than 350 species of fish; the ancient ruins of the port of Adulis; and Filfil, a greenbelt region with some of the country's most beautiful landscapes.
Travel insurance considerations for trips to Eritrea
Whether you are travelling to the country for the first time or are simply not sure how much travel insurance coverage you need for a trip, Blue Cross can help. We are the most trusted name in travel insurance and provide Canadians with flexible travel insurance solutions. We can help you find the right amount of travel insurance coverage for your trip to Eritrea or anywhere else in Africa. When you book your trip, contact us to get a free travel insurance quote and travel with the confidence in knowing we have you covered.

| | | |
| --- | --- | --- |
| General | | |
| Continent: | Africa | |
| Population (2012): | 6,130,922 | 34,754,312 (2012) |
| Area (km2): | 1,176 | 9,984,670 |
| Capital: | Asmara | |
| Currency: | Tallero | |
| Official language(s): | Tigrinya, Arabic, English | |
| Drive: | Right | |
| Diesel (2012): | 1.71 | 1.23 (2012) |
| Gasoline (2012): | 2.49 | 1.23 (2013) |