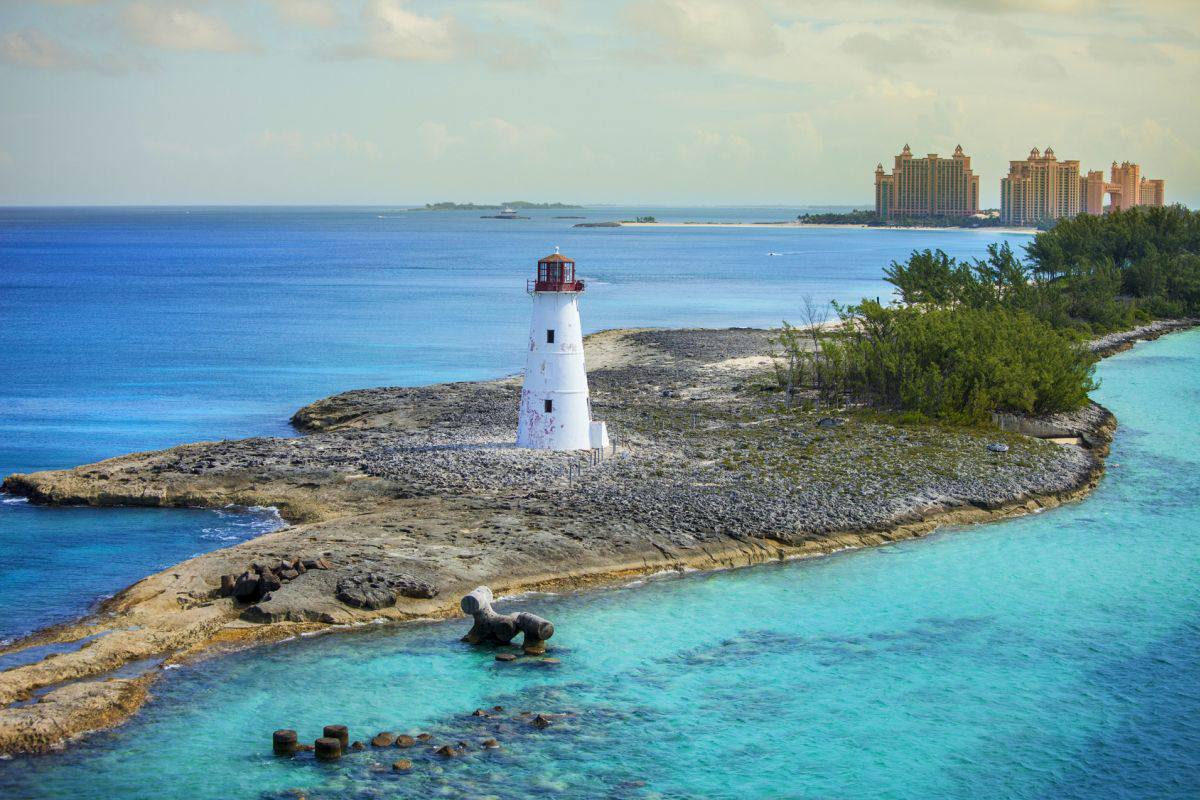 Bahamas
With more than 700 islands, the Bahamas are known as one of the greatest travel destinations in the world for its pristine white sand beaches, clear blue waters and natural wonders. This is why thousands of Canadians choose the Bahamas for vacation each year. It's the perfect location to kick back and relax in, especially when you choose Blue Cross for your travel insurance.
Travel tips for the Bahamas
A valid Canadian passport is required to enter the country. While you do not need a tourist or business visa to enter, student visas are required for those planning to study there.
The currency used is the Bahamian dollar (BSD), but the US dollar is widely accepted, as are major credit cards and some traveller's cheques. English is predominantly spoken by locals, and the drinking age is 18. Traffic drives on the left side of the road. The country is generally safe, but Nassau and Freeport are known to be places where tourists are targeted for theft. Exercise caution and stay familiar with your surroundings at all times.
Similar to other Caribbean islands, hurricane season is from June to November, so make sure you factor this into your decision to travel there. Although the Bahamas is sometimes passed over by hurricanes, the rainy season is from June to October. The average temperature doesn't dip below 26°C in the winter, and it gets as warm as 33°C in July and August. The peak travel season is mid-December to mid-April, with the off-season being late spring to late fall.
With these travel tips, you should have no trouble on your next trip. Now it's time to purchase your travel insurance for the Bahamas before you travel.
Read travel tips for your trip to the Bahamas…
Blue Cross travel insurance for Bahamas vacations
Let Blue Cross worry about your travel insurance so you can enjoy your vacation in the Bahamas. Our travel insurance coverage will take care of emergency medical costs and other costs associated with lost baggage, travel delays and more, allowing you to focus on what is most important – having a relaxing vacation.
With so many unique attractions, it's no wonder Canadians love to travel here. It has one of the world's largest barrier reefs, found off the shore of Andros, with an abundance of diverse marine life. Measuring about 200 km long, it's one of the largest barrier reefs on the planet.
Divers from around the world travel to Dean's Blue Hole in Long Island. Known as the deepest sea hole in the world, it's surrounded by towering cliffs and is famous for cliff jumping and deep sea diving. Also, don't forget about the Tongue of the Ocean, the rainbow cliffs, the salt water ponds and primeval tropical forests, which are all riveting places to consider exploring while in this tropical paradise.
You can spend your day sitting on a breathtaking beach sipping cocktails or be fascinated and enthralled with all the natural wonders. Enjoy your vacation with confidence and get travel insurance for your next trip to the Bahamas. Contact us today or get a travel insurance quote online.

| | | |
| --- | --- | --- |
| General | | |
| Continent: | Americas | |
| Population (2012): | 371,960 | 34,754,312 (2012) |
| Area (km2): | 1,388 | 9,984,670 |
| Capital: | Nassau | |
| Currency: | Bahamian Dollar | |
| Official language(s): | English | |
| Drive: | Left | |
| Diesel : | | 1.23 (2012) |
| Gasoline : | | 1.23 (2013) |