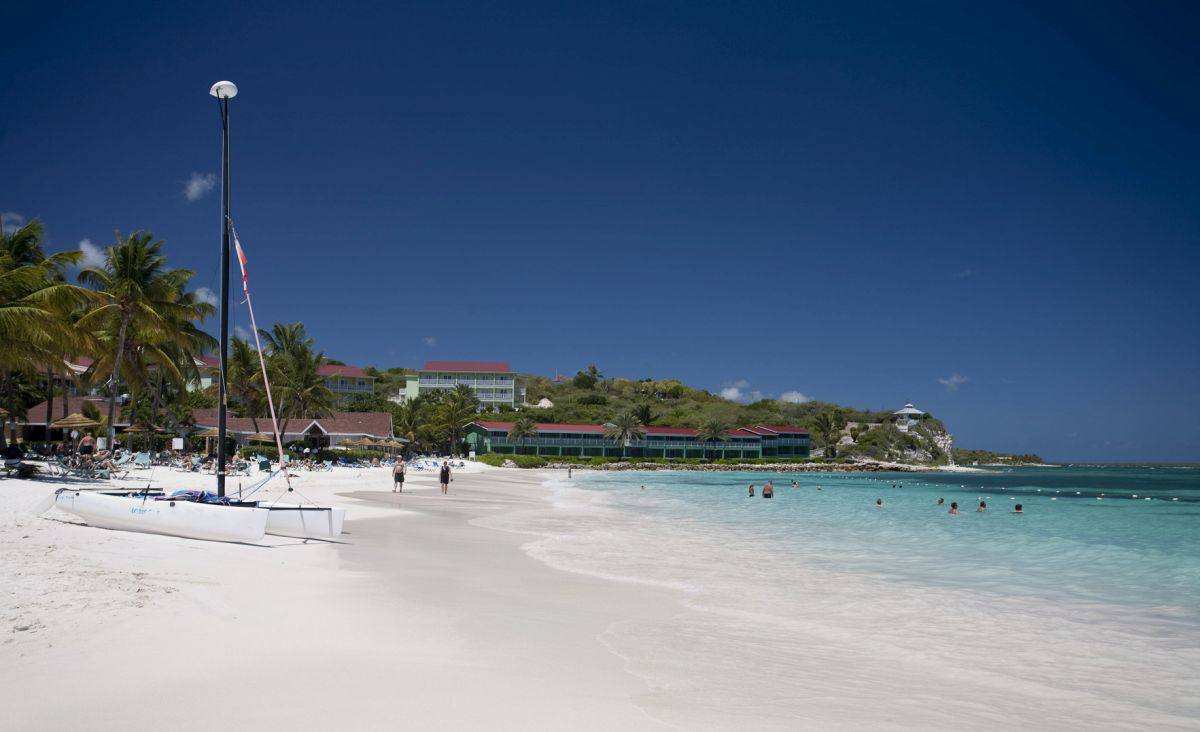 Antigua and Barbuda
An increasing number of Canadians are beginning to branch out and book vacations to islands in the Caribbean that are less frequently visited. If you want to experience something new and different from the traditional all-inclusive vacation, you should consider Antigua and Barbuda.
A twin-island nation located on the Caribbean Sea, the islands are commonly referred to as the Land of 365 Beaches because of their countless beautiful beaches. Also known for their spectacular luxury resorts, Antigua and Barbuda are the perfect vacation spot for Canadians looking to get a tan and enjoy all the amenities offered by the amazing resorts.
Whether you are new to these islands or have visited before, it's essential to include travel insurance coverage when you plan your vacation. Blue Cross offers all the emergency medical coverage and travel assistance you need to ensure you have a safe and relaxing getaway.
More about travel options and travel insurance for Antigua and Barbuda…
How to enjoy the lively islands of Antigua and Barbuda
Antigua and Barbuda are the ultimate destinations for beach-goers. Tourists flock to the islands each year because it's possible to visit a new beach every day for an entire year. With the sound of steel drums in the background, there are many ways to enjoy this sun-worshipper's paradise. From Stingray City to scuba diving and snorkelling adventures, Springhill Riding Club, boating, surfing and the historic Nelson's Dockyard, there are many sightseeing tours and activities to embark on during your stay on the islands.
No matter how you want to spend your vacation, you can relax and have peace of mind in knowing you are covered when you choose to travel with Blue Cross insurance. Our worry-free and comprehensive travel insurance plans ensure you are covered whether you need emergency medical assistance, lose your luggage or require travel support, no matter what time of day or where you are located around the world.
Get affordable travel insurance rates with Blue Cross
Whether you are looking for travel insurance for your next beach vacation or a multi-trip travel insurance plan, Blue Cross offers you the flexible and personalized travel insurance coverage you are looking for. Get a free insurance quotefree insurance quote, and travel worry-free with Blue Cross.

| | | |
| --- | --- | --- |
| General | | |
| Continent: | Americas | |
| Population (2012): | 89,069 | 34,754,312 (2012) |
| Area (km2): | 443 | 9,984,670 |
| Capital: | St. John's | |
| Currency: | East Caribbean Dollar | |
| Official language(s): | English | |
| Drive: | Left | |
| Diesel (2010): | 0.96 | 1.23 (2012) |
| Gasoline (2010): | 0.99 | 1.23 (2013) |