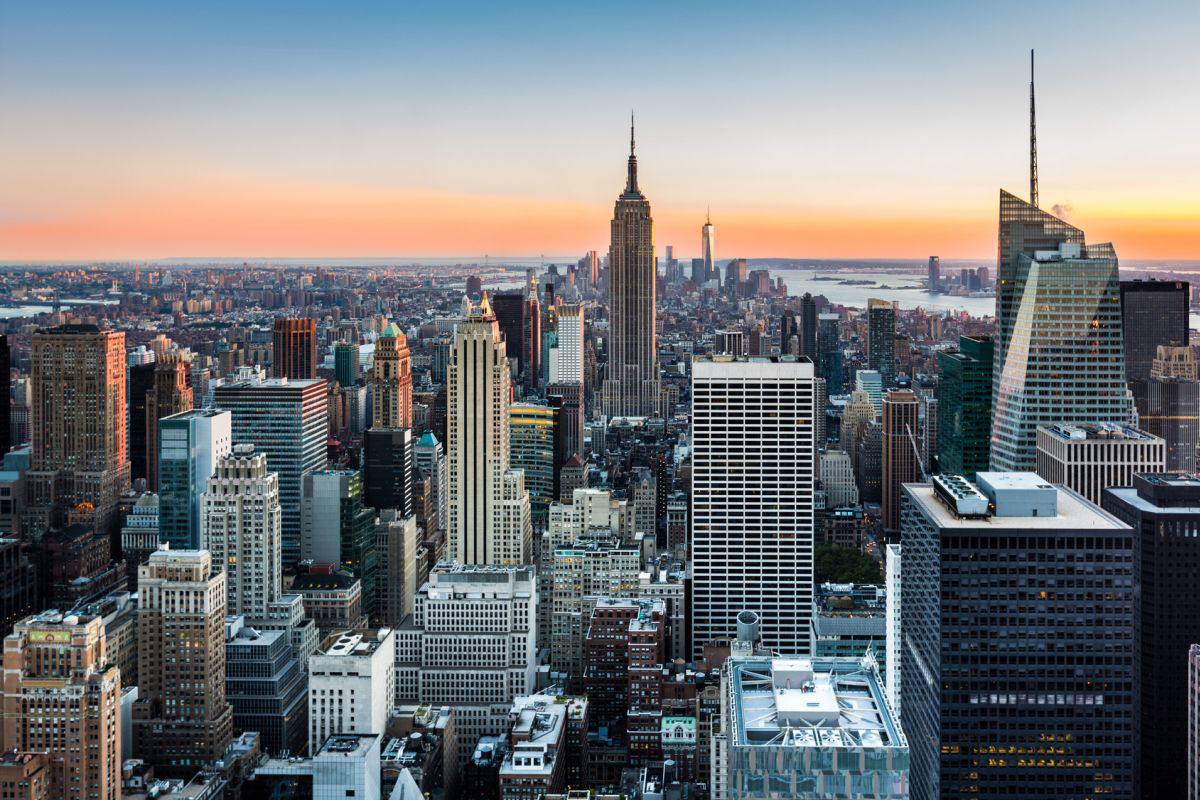 United States of America
Planning a trip New York to see a Broadway show? Spending the winter on a sunny beach in Florida? Taking a trip to Hollywood to get star-struck? Don't leave home for your next trip without travel insurance when travelling to the US. Whether you are planning a cross-border day trip, a weekend shopping excursion or a family vacation, being prepared for any situation is essential, and we have you covered. Experience everything the great American cities have to offer with our selection of plans for travel insurance for the United States, and make worry-free travel a reality.
Read more on why you should have travel insurance…
Worry-free travel
Let Blue Cross travel insurance coverage protect you and your family with comprehensive emergency medical care. Our travel insurance coverage goes beyond your provincial medical coverage, protecting you from unexpected emergency health care and travel-related costs. While OHIP pays up to a limited per day amount for Out of country hospital costs, a simple slip-and-fall injury could cost you thousands to get proper medical care in the US. Our coverage makes up the difference, ensuring you get the proper care you need without the expensive medical bills. Plus, optional coverage for unforeseen events, such as trip interruption, cancellation, lost luggage allows you to travel with the peace of mind in knowing you are covered.
Travel insurance for all travellers
We have plans for all types of travellers. If you travel regularly for business, take a series of short weekend trips, spend the winter in the US, or need coverage for your upcoming vacation, we have a plan that is right for you. Let us take care of you, so you can focus on what is most important – enjoying your trip.
Travel tips for the United States
All Canadians travelling to the United States by air, land or water require a valid Canadian passport to enter the country. Canadians can apply for a NEXUS Card to speed up security clearance at the border crossing. Canadians, including snowbirds, do not need a visa to visit the US and are permitted to stay in the country for up to six months per trip.
The average temperature in the US depends on where you are in the country; much like Canada, the US is geographically diverse. However, popular destinations include Florida, California and Las Vegas, which are warm during the winter months, and New York is another commonly visited destination. Road trips are popular and cost-effective travel options. You will need to convert your currency into US dollars or use your credit card to pay for food and accommodation.
Now that you have these travel tips, it's time to get your travel insurance for the USA in order.
For more information about options for travel insurance for the USA, get an online quote or speak with one of our experienced agents to find the coverage that best suits your travel needs.

| | | |
| --- | --- | --- |
| General | | |
| Continent: | Americas | |
| Population (2012): | 313,914,040 | 34,754,312 (2012) |
| Area (km2): | 9,826,675 | 9,984,670 |
| Capital: | Washington, D.C. | |
| Currency: | United States Dollar | |
| Official language(s): | none | |
| Drive: | Right | |
| Diesel (2012): | 1.05 | 1.23 (2012) |
| Gasoline (2012): | 0.97 | 1.23 (2013) |