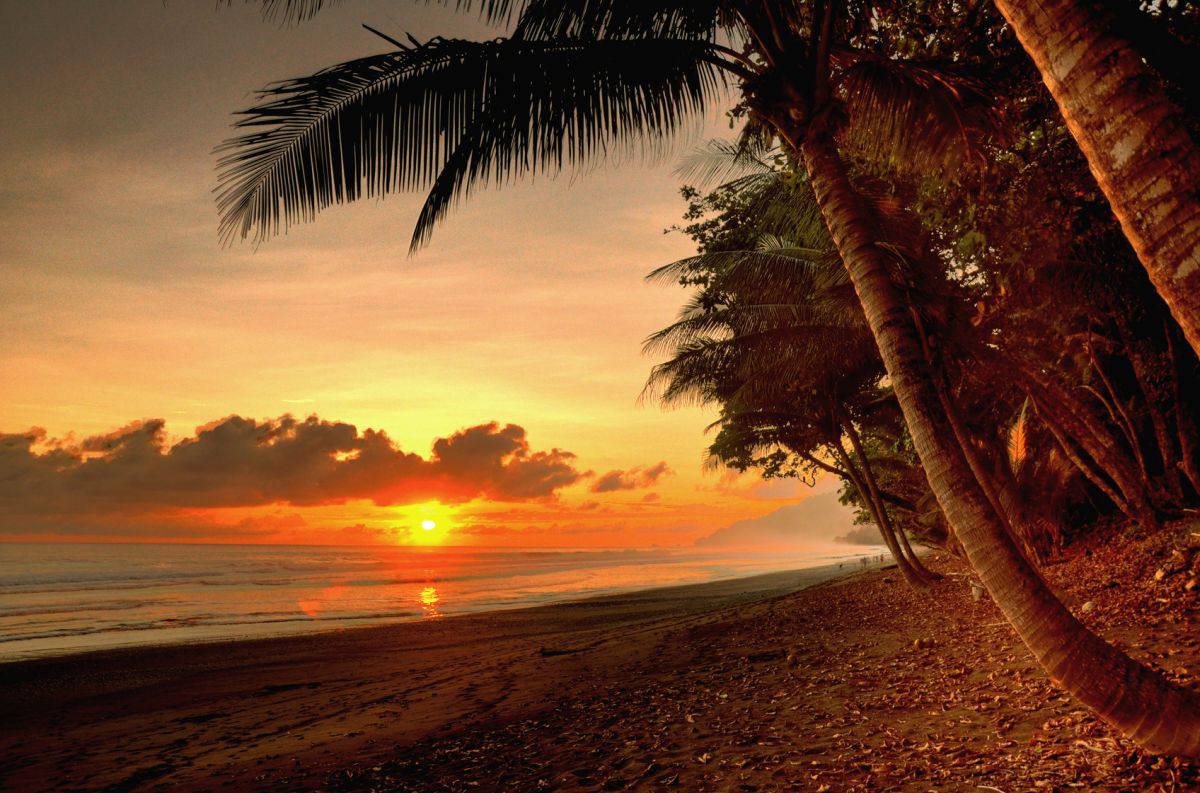 Costa Rica
Costa Rica is increasingly becoming a popular travel destination for Canadians. It's the perfect alternative to an island vacation, while still offering the warm South American climate. Even though the country is known for its high living standards, it is still important to have dependable travel insurance for your vacation to Costa Rica. Travel with confidence, enjoy your trip and have peace of mind in knowing you have comprehensive travel insurance with Blue Cross.
Read more about your travel insurance options…
Costa Rican vacations and travel insurance
Commonly referred to as the Switzerland of Central America, it's the perfect vacation destination for Canadians seeking a unique and memorable travel experience. Costa Rica has majestic volcanoes, river valleys, misty cloud forests, biodiversity and countless beaches along the Caribbean and Pacific coasts. You can spend one day exploring in the thick of the jungle and the next enjoying a cold beverage on the beach.
Travel tips for Costa Rica
With Costa Rica gaining popularity as a travel destination, an increasing number of Canadians are visiting the country. If you are planning on travelling to Costa Rica, you must have a valid Canadian passport to enter. Tourist visas are not required for trips of up to 90 days, but a visa is required for students or those visiting for business purposes. You must provide proof of a return ticket and sufficient funds for your stay, and you must pay a $29 USD departure tax.
The best times of the year to travel to Costa Rica are January to March, and August to September; both are periods when good travel deals are available. The average temperature in the country remains consistent at around 24°C throughout the year. Hurricane season is from June to November. Tourists should note that active volcanoes have erupted in recent years, and flooding and mudslides are common in the lowlands during the rainy season (May to November).
Crime has been a consistent issue in the country, and it's recommended that Canadians travel with caution. Tourists are common targets for petty crime, such as baggage theft. Passport theft is also on the rise, and it's advisable to be vigilant with your travel documentation.
Now that you have these travel tips, it's time to get your travel insurance for your trip to Costa Rica.
Personalized travel insurance for Costa Rica
Blue Cross offers a number of personalized and customizable travel insurance coverage options, ensuring you have the medical coverage and travel support you need for your trip. Our coverage takes care of hospitalization, emergency care, emergency prescription drugs and more. Plus, you can purchase optional coverage for interruptions and lost luggage, helping you to travel with confidence in knowing Blue Cross has you covered. You focus on enjoying your trip, and we will handle your travel insurance needs.
Want to learn more about the benefits of travel insurance coverage with Blue Cross? Get an online quote for travel insurance for Costa Rica and travel worry-free.

| | | |
| --- | --- | --- |
| General | | |
| Continent: | Americas | |
| Population (2012): | 4,805,295 | 34,754,312 (2012) |
| Area (km2): | 511 | 9,984,670 |
| Capital: | San José | |
| Currency: | Costa Rican colon | |
| Official language(s): | Spanish | |
| Drive: | Right | |
| Diesel (2012): | 1.36 | 1.23 (2012) |
| Gasoline (2012): | 1.57 | 1.23 (2013) |