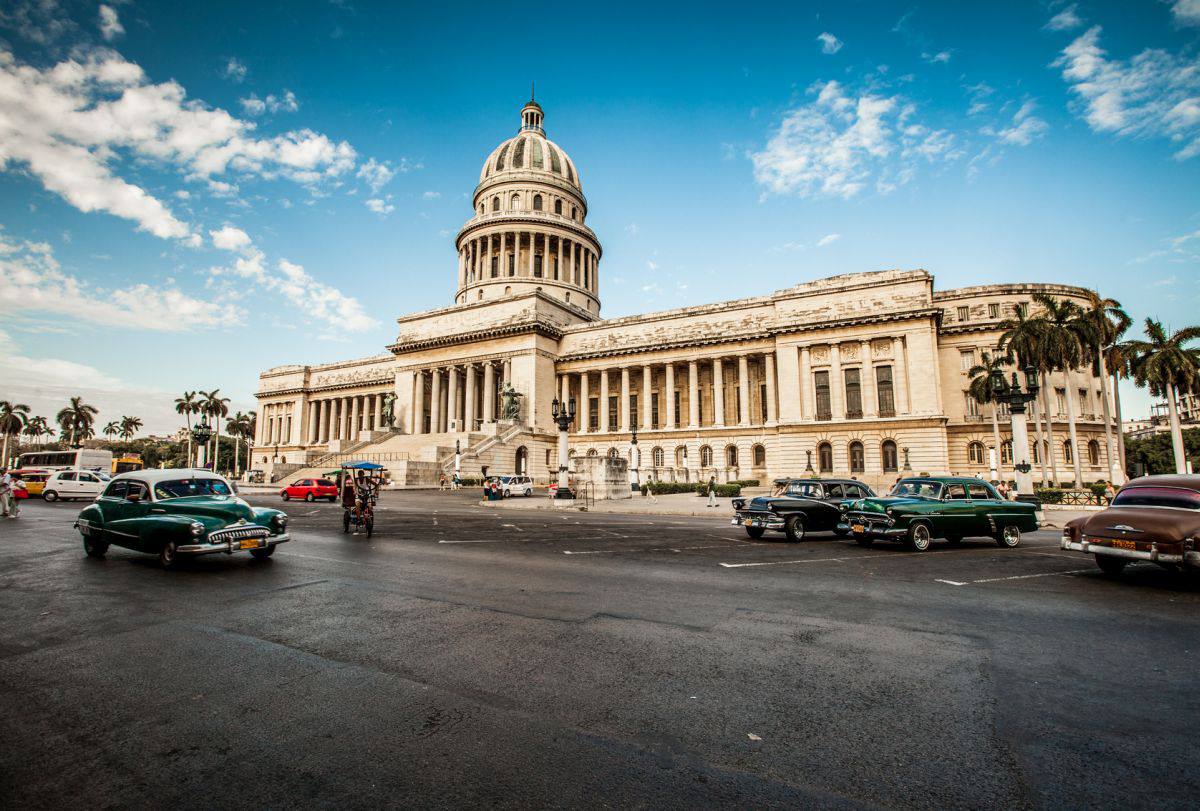 Cuba
Planning an island getaway? Cuba is one of the most popular destinations for Canadians. It's a relatively short flight away, and it's an island that intrigues the senses. Because travel insurance is mandatory for travellers in Cuba, make sure you have it before taking off to ensure you have the coverage you need just in case things don't go as planned. You will also have to present proof of insurance, if you do not have an insurance policy already purchased, you can purchase one at the airport.
Savour the white sand beaches and warm turquoise waters of Cuba, and revel in the exotic rhythms of salsa and rumba anywhere you go, any time of day.
Why you should have travel insurance for your trip to Cuba…
The largest of the islands in the Caribbean, with more than 11 million residents, Cuba has a number of world-historic sites in Trinidad and Habana Vieja. Cuba is known for some of the greatest colonial architecture in the Americas. It's also known for its world-class cigars!
Travel tips for Cuba
Canadians must have a valid passport to enter Cuba. A tourist card or visa (provided by the airline or tour guide), or a business or student visa, is required for entry into the country. There is a mandatory airport tax of 25 convertible pesos, and you may be subjected to a health exam upon entering or exiting the country, in addition to being asked for proof of a valid insurance policy for any health expenses that may be incurred while visiting Cuba.
The best time of the year to travel to Cuba is November to March, and July to August, with the average temperature being 25°C. Hurricane season is June to November.
Travellers should be conscious of crime. Pickpocketing and theft, including items being stolen from checked baggage at the airport, are common. It's recommended that you leave valuables at home. Driving is also not recommended as conditions are known to be dangerous and hazardous.
Travellers often have issues accessing funds while in Cuba. Even though major credit cards are accepted at many establishments, it's recommended that you travel with cash. Cuba has two official currencies: the convertible peso (CUC) and the Cuban peso (CUP). The US dollar is also accepted.
Now that you have these travel tips, it's time to get your travel insurance for Cuba planned out.
It is important to note as a visitor that the ruling political party in the Republic of Cuba is the communist party. Travel insurance will give you the peace of mind of knowing that you can get help if you need it when you're travelling. From simple things such as lost baggage to emergency situations, doctor visits and even an emergency medical evacuation, Blue Cross travel insurance has you covered. Get a travel insurance quote online today.

| | | |
| --- | --- | --- |
| General | | |
| Continent: | Americas | |
| Population (2012): | 11,270,957 | 34,754,312 (2012) |
| Area (km2): | 110,860 | 9,984,670 |
| Capital: | Havana | |
| Currency: | Cuban peso | |
| Official language(s): | Spanish | |
| Drive: | Right | |
| Diesel (2012): | 1.30 | 1.23 (2012) |
| Gasoline (2012): | 1.40 | 1.23 (2013) |