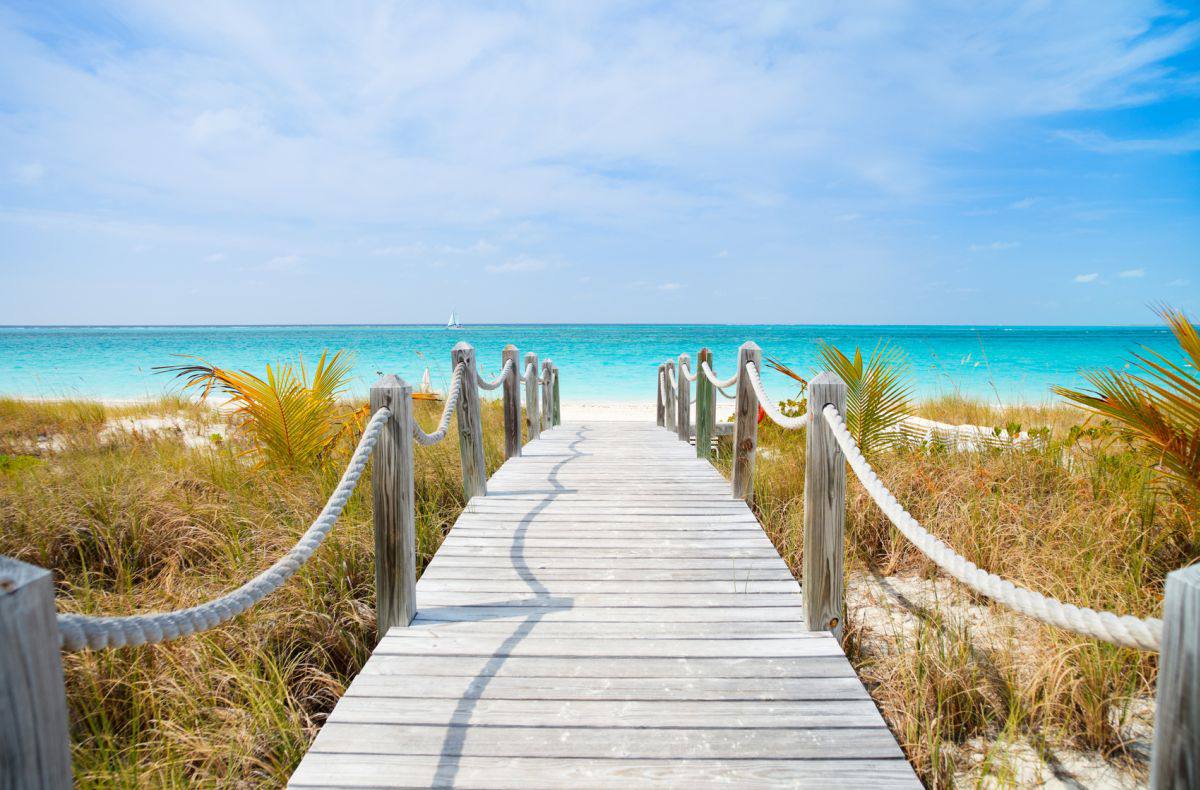 Turks and Caicos
If you are looking for a Caribbean travel destination that is a little less crowded but has just as many great beaches and excursion options, Turks and Caicos is the place for you. It's a popular choice among Canadians who go south during the winter because of its world-class resorts. Whether you are planning a stay this year or sometime in the near future, make sure you have reliable travel insurance with Blue Cross, so that you are covered no matter what unforeseen situations arise while you're traveling abroad.
More information about travelling to Turks and Caicos…
A world-class travel destination
Turks and Caicos is a premium travel spot in the Caribbean. A combination of two groups of tropical islands, the smaller Turks islands and the larger Caicos islands, it has one of the longest coral reefs in the world. While it's known for being a premier destination for diving and for its aquatic life, it's also a biodiversity hotspot, which is one of the main reasons people choose the island. With the oldest-known natural salt pans, the island is home to endemic species of plants, lizards, snakes, insects and marine-based organisms.
Personalized travel insurance options
Blue Cross personalizes travel insurance. Your rate is based on the duration of your trip, your age and other details to ensure you get affordable travel insurance coverage. If you are frequent traveller, try our annual travel insurance plan to travel with confidence all year, no matter when or where you travel. In case of an emergency, our travel assistance team is available to help 24/7.
We can meet your specific needs and allow you to travel worry-free. Learn more about your travel coverage options by contacting us or getting a quote online anytime!

| | | |
| --- | --- | --- |
| General | | |
| Continent: | Americas | |
| Population (2012): | 32,427 | 34,754,312 (2012) |
| Area (km2): | 948 | 9,984,670 |
| Capital: | Cockburn Town | |
| Currency: | United States Dollar | |
| Official language(s): | English | |
| Drive: | Left | |
| Diesel : | | 1.23 (2012) |
| Gasoline : | | 1.23 (2013) |