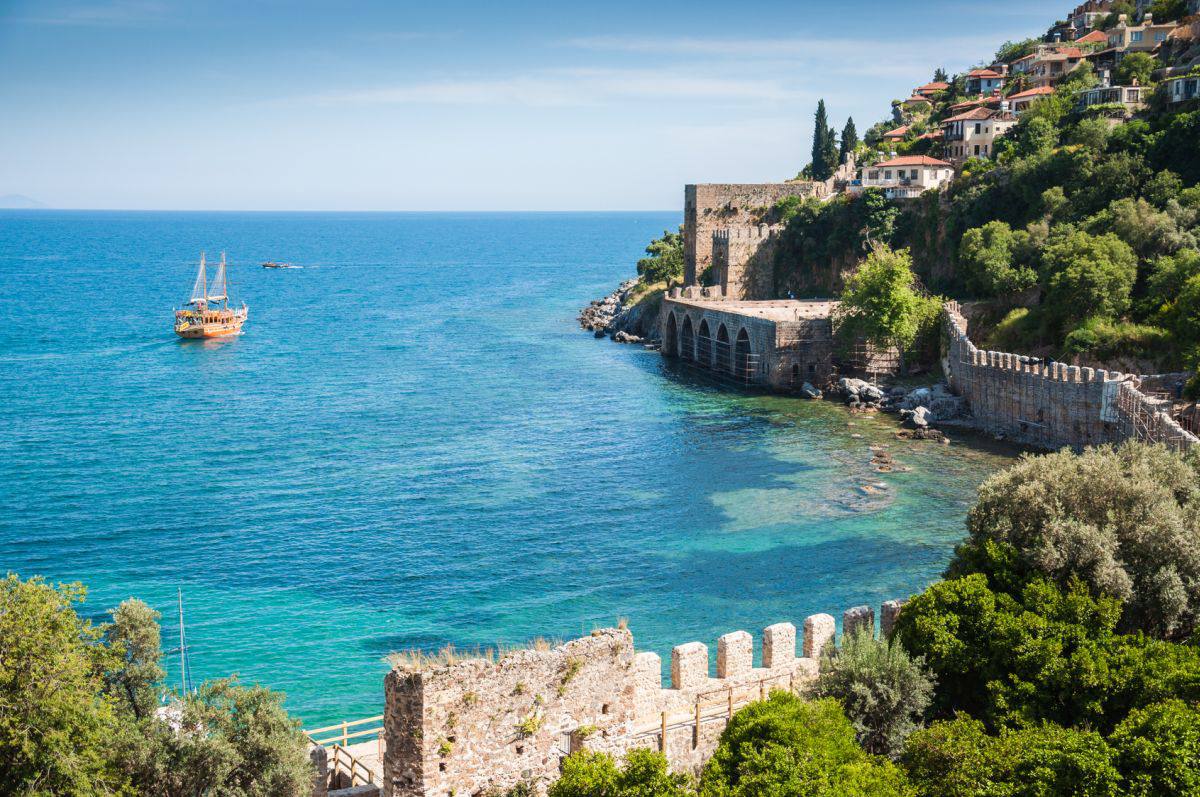 Turkey
If you are a history buff or are looking for a seaside getaway, Turkey is a great vacation option. Known for its culture, spa getaways and beach resorts, it attracts millions of tourists each year. The country's largest city, Istanbul, is not only the most popular travel destination in Turkey, it has also developed into one of the most popular destinations in the world.
Whether you are visiting Turkey on business, pleasure or to reconnect with family, having dependable travel insurance is essential when travelling this far from home. When travelling to unfamiliar countries, the familiarity of a world-renowned travel insurance provider such as Blue Cross will ease your worries and allow you to focus on doing what is most important: enjoying your time in Turkey.
Tips on travel in Turkey…
Travel attractions
Whether you are planning on visiting Istanbul, Dalyan, Göreme, Ürgüp, Marmaris, Çeşme or any other top destination in Turkey, the country's rich history and culture will be on display. Attractions such as the Blue Mosque, library of Celsus, Mount Nemrut, Grand Bazaar, Pamukkale, House of the Virgin Mary and dozens of other historic sites will reaffirm that visiting Turkey was the perfect vacation choice.
Not into history? No problem. Turkey has no shortage of world-class beaches. With more than 8,000 km of coastline, you will have no problem finding a place to relax and soak up the sunshine.
Travel insurance for Turkey with Blue Cross
Whether you are visiting family and need travel insurance for a long trip or are on vacation and need travel insurance for just seven days, we have a travel insurance solution for you. Blue Cross has been a trusted name for travel insurance for more than 70 years because Canadians know they can rely on us for their health and financial security regardless of where in the world they travel.
Our travel insurance plans and rates are based on your age, trip duration and other details of your trip, allowing you to get the personalized coverage you want and need when you travel abroad. Expect quality travel insurance coverage at competitive rates when you choose Blue Cross.
Get a travel insurance quote online
Are you planning a trip to Turkey? Want to learn more about personalized travel insurance solutions for your trip? Get a free insurance quote with Blue Cross and find out why one in four Canadians choose us for travel insurance.

| | | |
| --- | --- | --- |
| General | | |
| Continent: | Europe | |
| Population (2012): | 73,997,128 | 34,754,312 (2012) |
| Area (km2): | 783,562 | 9,984,670 |
| Capital: | Ankara | |
| Currency: | Turkish lira | |
| Official language(s): | Turkish | |
| Drive: | Right | |
| Diesel (2012): | 2.33 | 1.23 (2012) |
| Gasoline (2013): | 2.52 | 1.23 (2013) |