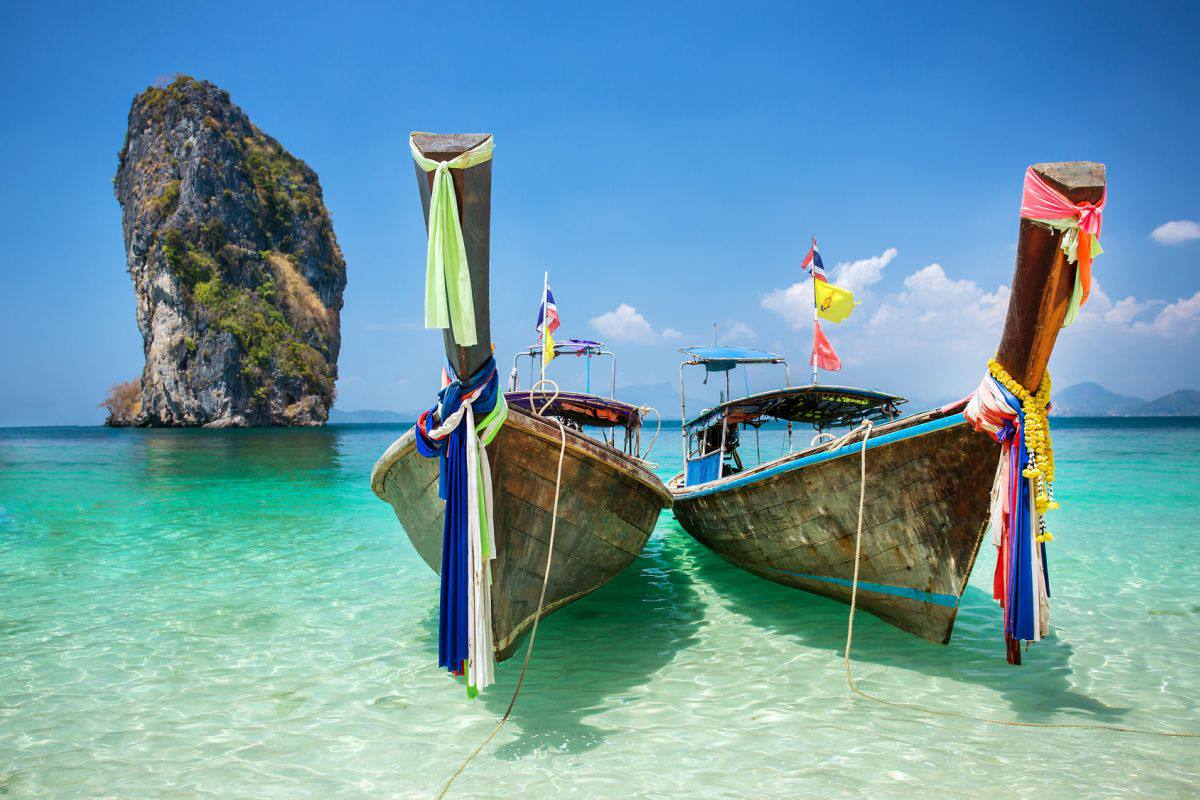 Thailand
Thailand continues to grow in popularity as a tourist destination. With so many unique events, festivals, and the combination of spectacular natural, cultural and historical attractions, not to mention the almost unlimited water sport and adventure options, more and more Canadians are choosing to travel there each year.
Whether you are planning a trip to the world-famous city of Bangkok to take in all the city has to offer or are planning a low-key beach vacation to Pattaya, Patong or Bophut, Blue Cross has an insurance solution to fit your travel needs and budget.
Travel tips for Thailand
Thailand has specific rules for entry and duration of stay. A valid Canadian passport is required to enter the country, and you must obtain an entry stamp from immigration upon landing. Tourists do not require a visa for trips of up to 30 days, but visas are required for students or those visiting for work or for business purposes.
Thailand is known for political instability, so you need to exercise extreme caution when travelling to the country. Check travel advisories before departing. Crime against foreigners is common, and tourists are often targets for scams, theft and petty crime. Martial law is instituted in the country, and foreigners are required to have identification at all times.
The currency is the baht (THB); credit cards and US traveller's cheques are widely accepted. Cars drive on the left side of the road. The legal drinking age is 20.
The rainy season lasts from May to October; the cool season is from November to February, and the warm season is from March to May. Many travellers choose to travel during the cool season, as temperatures still regularly reach 30°C.
Now that you have these travel tips, it's time to get your travel insurance for Thailand confirmed. When travelling to countries with political unrest, having dependable travel insurance is that much more important.
Read about travel insurance options for Thailand...
High-quality travel insurance for Thailand
Our coverage provides you with plenty of travel insurance options that can cover you in the event of a cancellation, including long-term travel insurance and out-of-country travel insurance. We make sure all your travel needs are covered, so that you can have a relaxing and enjoyable trip to Thailand. When you plan a trip, especially a long flight to Thailand, it's essential that you have travel insurance coverage to protect you from travel risks.
And, don't worry; we have international networks worldwide to ensure that you can get assistance no matter where you are located around the world. Our travel assistance experts are multilingual and can assist you 365 days a year. With Blue Cross, we give you the protection you need to feel covered.
Choose Blue Cross to get the best coverage for a worry-free trip. Contact us or get a free travel insurance quote online today!

| | | |
| --- | --- | --- |
| General | | |
| Continent: | Asia | |
| Population (2012): | 66,785,001 | 34,754,312 (2012) |
| Area (km2): | 51,312 | 9,984,670 |
| Capital: | Bangkok | |
| Currency: | Baht | |
| Official language(s): | Thai | |
| Drive: | Left | |
| Diesel (2012): | 0.97 | 1.23 (2012) |
| Gasoline (2013): | 1.23 | 1.23 (2013) |