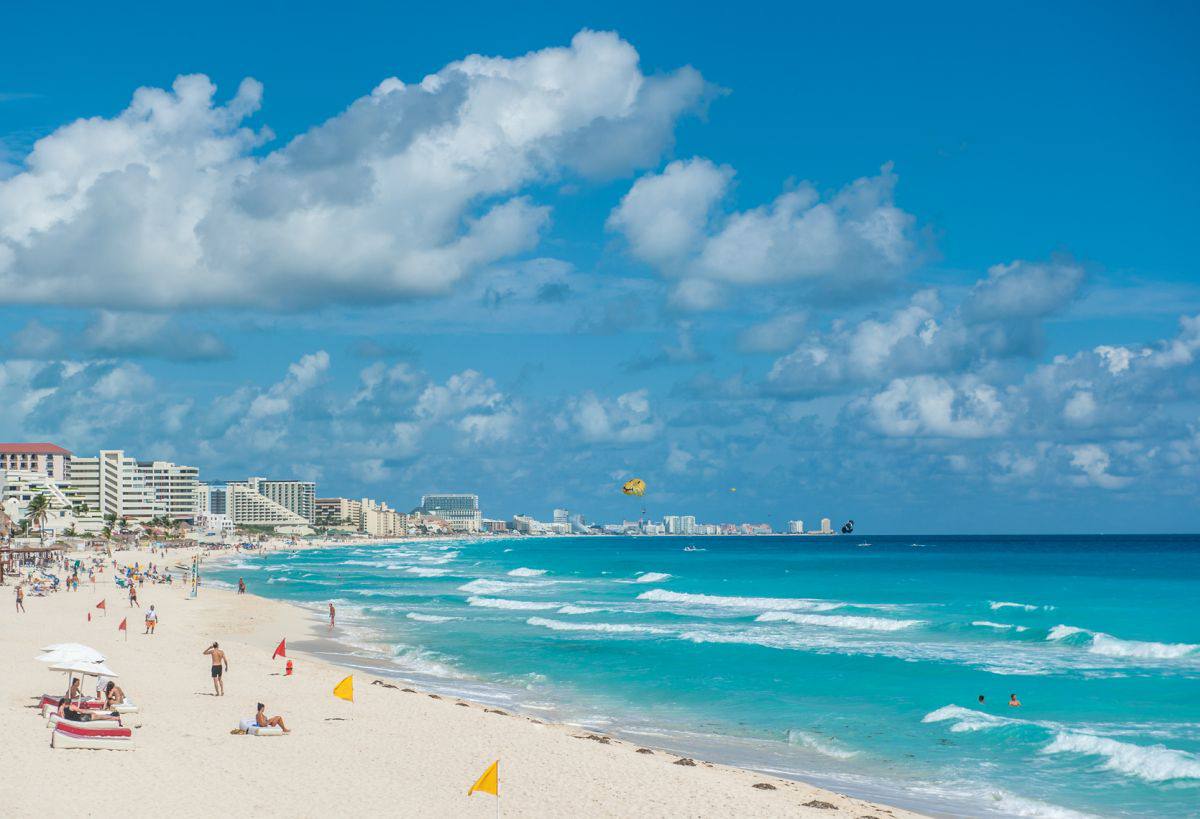 Mexico
Whether you are planning a romantic getaway to the Mayan Riviera, heading to Cancun with your friends for spring break, or want to explore the ancient ruins in Tulum, having travel insurance in Mexico is essential. You never know what can happen when you travel abroad, but if something does interrupt your travel plans, you will have peace of mind in knowing you are covered when you purchase travel insurance coverage for your trip. We have the perfect selection of travel insurance coverage for Mexico to ensure you can experience everything that this magnificent country has to offer.
Travel tips for Mexico
Close to 2 million Canadians travel to Mexico each year. Most choose to travel within the Yucatan Peninsula, which is the safest area of the country and has popular tourist destinations such as Cancun, Cozumel and Riviera Maya. The best time to travel to Mexico is between October and May, with the average temperature being 25°C. Hurricane season is June to November.
Canadians must have a valid passport to enter the country. Tourist cards (provided by the airline) are required for tourists, and all other travellers must have a valid business, work or student visa. The US dollar is widely accepted and preferred by local businesses. Major credit cards are also accepted.
It is recommended that you exercise a high degree of caution when travelling within Mexico, especially when venturing outside major tourist areas. Theft and crime are common, and penalties for breaking the law are much more severe than in Canada. The drinking age is 18, and offenses associated with illegal drugs are severe.
Now that you have these travel tips, it's time to get your travel insurance for your Mexico trip organized.
Read more about travel protection for your trip…
Travel worry-free with Blue Cross
Our travel insurance plans allow you to travel worry-free and with confidence. We have plans for all types of travellers and trips. Whether you are staying for a few days or a few weeks, we have the right coverage for you. Plans can be customized to meet your unique travel needs and include coverage for emergency medical care, doctor visits, interruption, lost luggage and more. You tell us about your travel plans, and we will find the perfect travel insurance coverage for you.
When you choose Blue Cross for insurance when you travel to Mexico, you can have confidence in knowing we will be there to help in the event of a medical emergency, travel delay or other unexpected situation. Make your next trip a memorable one, and travel assured knowing we are only a phone call away.
To find the travel coverage that best suits your needs, get a travel insurance quote online or speak with one of our experienced insurance agents today.

| | | |
| --- | --- | --- |
| General | | |
| Continent: | Americas | |
| Population (2012): | 120,847,477 | 34,754,312 (2012) |
| Area (km2): | 1,964,375 | 9,984,670 |
| Capital: | Mexico City | |
| Currency: | Mexican peso | |
| Official language(s): | Spanish | |
| Drive: | Right | |
| Diesel (2012): | 0.85 | 1.23 (2012) |
| Gasoline (2013): | 0.91 | 1.23 (2013) |